The front page is calling…
Where are you.
The hardest part of having an effective web presence is lifting your site to the coveted top search result listings, which is what search engine optimization is all about. We provide all the services needed to make you visible to Google, Bing, and Yahoo, starting with full optimization of your site and including all the bells and whistles necessary to elevate your site to the top.
With in-depth knowledge of advanced SEO tactics and strategy, Design N Rank knows what it takes to move from being another site in the cloud to an online frontrunner. We'll develop and execute a plan that takes all the heavy SEO lifting off your shoulders.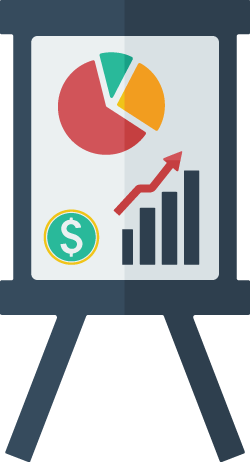 Components of effective seo
Search Engine Optimization
When developing your individual strategy, we work from the ground up – making sure that both your Onsite SEO and Offsite SEO are fully covered. From optimizing your website to providing a Google sitemap feed, we'll guarantee that the search engines notice what you're doing. In addition, we'll do in-depth keyword research to find the words and phrases your business needs to be targeting to succeed against the competition.
Pay Per Click Campaign
While organic growth is always ideal, there are times when paying for advertising to develop a larger customer base makes perfect sense. We will research, organize, and execute a pay-per-click campaign (PPC) that ensures you're getting the most buzz for your buck and that your advertising dollars are not simply disappearing down the drain.
Content Creation
It's no longer enough to have a nice design and hope that people will continue to flock to your site. An aggressive SEO effort includes top-shelf content creation. Engaging articles, viral videos, and interesting infographics are just a few of the ways that we continue to expand and reach out to your audience. Timely and relevant content also adds to your search engine ranking.
Link Building
Having links to and from top authority sites helps tremendously in boosting your search engine ranking as well as increasing online visibility. We work to get your brand noticed by these sites and fight for those important links. A single perfectly-placed link can be enough to exponentially grow your site hits and send you flying up search results.
Press Release
Have a new product, service, or exciting news to share? A press release sends a widespread announcement out into the wild, often reaching new audiences that are unfamiliar with your brand. We craft the kind of exquisite press releases that bring massive waves of visitors wanting to learn more about your business and what you do.